Business Philosophy
1. For the purpose of sustainable operation, Anchor applies itself to creating profits so as to repay the customers
and society.

2. Anchor regards quality as the life of an enterprise, so it is our duty to meet our customers' needs with reliable
products.

3. Facing the 21st century competition and challenge, Anchor pursues the latest technique and breakthroughs of
cold forging products by unceasing endeavors.

4. Anchor becomes the main manufacturer of global supply chain with excellent technology, and is called as
"Small Giant of Global Screw Industry".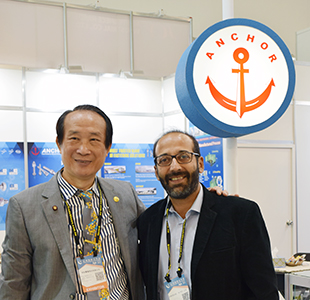 -Anchor's Status and Future Plan-
Anchor is to enter the fourth decades and I usually state that operating factory is a kind of social responsibility since there are a lot of families working for Anchor Group. So, how to operate sustainably usually occurs to my mind.
During these years, I continually mentioned Anchor's transformation upgrade and thinks how to transform Anchor from manufacturing to one-stop shopping.
Core competency is the main point of industrial transformation upgrade heading to the high value tech product and diversified development. It is also necessary between factory and people.

Moreover, how to build up self-core competency is enterprise and individual should do.

I anticipate in leading Anchor Group to the new prospect by Michael Porter's Competitive Strategy:
(1) Cost Leadership (2) Differentiation (3) Focus