History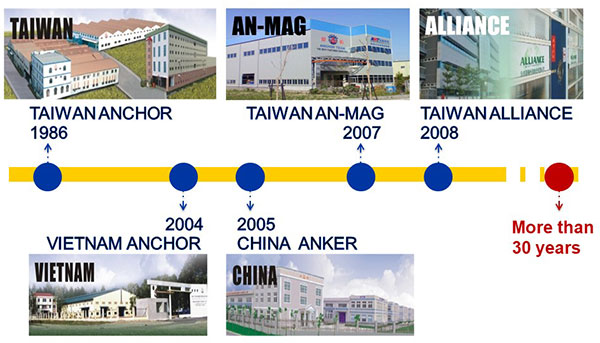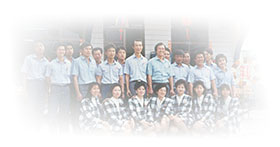 Jun. 1986
Anchor Fasteners Industrial Co., LTD. set up in Kaohsiung, Taiwan, and established factory in Kaohsiung with a capital of NTD 3 million. Then, it rented a 730 m2 factory for producing special nuts and 4 sets of bolts making M/C producing expansion bolts.
Oct. 1989
Invested NTD 20 million in buying 4,000 m2 land (current address) for factory establishment, Anchor set up six factory buildings and offices (Factory No.1), at present, specialized in cold forming parts.
Nov. 1993
Set up a 3,000 m2 new packing factory behind the factory No.1.
Moreover, it is specialized in packing operation and pallet warehouse management for just-in-time delivery.
Jan. 1995
Extended floor 2 and floor 3 of the administrative office and E, F factory buildings to two stories.
Equipped 32 sets of multi-stage forming machines and 88 sets of secondary operation machine, in order to enhancing productive capacity.
Bought Anchor trademark, using products logo for selling in the whole world.
1997
Awarded The Prize of 6th National Innovation and Innovation Research Award.
1998
The President, Mr. T H Chang was awarded The Prize of 20th Annual Model of Chinese Young Entrepreneur
Dec. 1998
Enlarged factory No.2 construction to 7 factory buildings with area of 6,100 m2.
Now, factory No.2 is specialized in "expansion bolts, building metals and cold forging and molding of special parts and spares."
In total with factories No.1 and No.2, there are 13 factory buildings and one administrative building.


1999
Awarded The Prize of 2nd Rising Star of Taiwan
Oct. 2001
A modern steel framework factory building with four stories were completed (No.3 factory), which area is 3,600m2.
It is specialized in riveting fasteners (Speed Riveting Anchor Nuts and ring-groove rivets), clinching parts and precision electronic screws (3C).
In total with factories No. 1, 2 and 3, there are 13,700 m2.
Sep. 2002
Enhanced R&D, founded technology R&D center, passed special case of government joint R&D, and cooperated with five manufacturers in developing fasteners in aviation and aerospace.
Oct. 2002
Automatic inspection's R&D Dep. successfully developed 3D auto detector of various products, such as expansion bolts, speed riveting anchor nuts, clinching bolts for assuring the defective rate less than 25 ppm and began to expand sorting equipment.
Jan. 2003
Set up in Chicago, America, enhancing the service to American clients and expanding high value fasteners of automobile, aviation and aerospace, and electronics.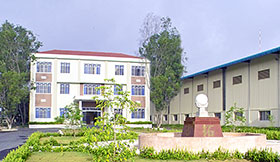 Oct. 2004
Anchor Fasteners (Vietnam) Co., LTD was established and area of factory buildings are 50,000 m2.
Aug. 2005
Ningbo Anker Special Fasteners Co., LTD was established, supplying high-strength fasteners.
2007
Invested in Kunshan Guangjie Special Fastening Corporation ltd and Kunshan Zhante Precision Tooling & Mold Co., Ltd.
Mar. 2007
An-Mag Technology LTD. was established and area of factory building is 97,000 m2.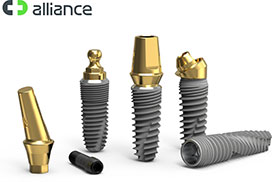 Apr. 2008
Alliance Global Technology Co., LTD.
Mass production on dental adjusting screws, outside locking plate and screws, and dental implants.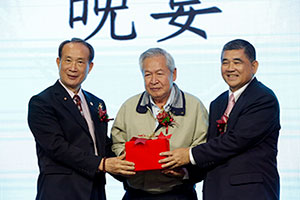 Oct. 2014
Anchor Thompson T.H. Chang took up the position of director-general of Taiwan Industrial Fasteners Institute.



Oct. 2015
Acquired the certification of ETA/CE. Approved items are drop-in anchors, wedge anchors, and concrete screws which are highly recognized on quality.
2016
Awarded The Prize of Potential Enterprise.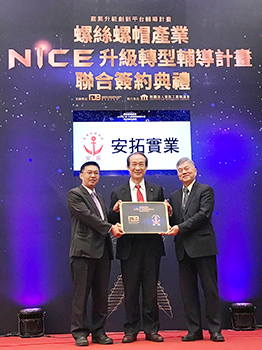 2016~2017
Implementing the NICE plan "Development of manufacturing High-valued automotive parts" from Industrial Development Bureau.
Jan. 2019
Acquired a variety of drop-in anchors with CE/ETA approvals, providing more options to our customers.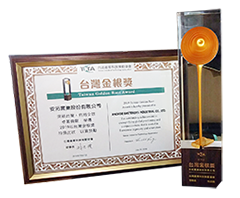 Jul. 2019
Awarded the 16th Taiwan Industry by vice president.
Dec. 2019
Awarded as a Model Enterprise by Kaohsiung City Government.